Eminem Still Getting High?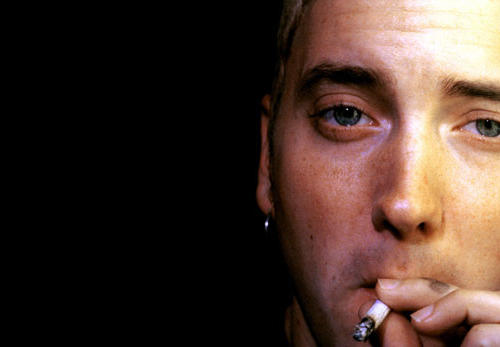 Eminem Still Getting High?
The name of his newest album is Relapse and if new rumors are true it looks like art may be imitating life. Eminem went through a public battle with prescription pain pills these past couple of years even going in and out of rehab more than three times. However he has maintained in recent interviews that he is now clean and sober, despite the fact that the ads for his new album feature a table overflowing with pills spilling from a prescription bottle.
Now though it is coming out that even though it has just started it looks like the promo run for the release of the album is already proving to be too much for Em and he is falling back into his old ways. Word is Em has been taking pills, "moderately" was the only word I could get out of the source but that it has been increasing steadily. Word is no one is saying anything to Em since his manager, Paul Rosenberg, is not around as he is handling business back in Detroit. Normally Paul would be the one to step in but since he is not around Em is seemingly headed for a free fall.
I know one thing is for sure, 'moderately' or not, with an addict if they start up the engine again, they will eventually crash. Let's wish Marshall the best with this one and hope that he can get a grip.
http://24hourhiphop.com/hip+hop+Rumors/Eminem+Still+Getting+High%3F++Snoop+Dogg+Goes+Reggae%3F+/4610/