Monday, June 29, 2009
Mariah Carey: Cross-Dressing Diva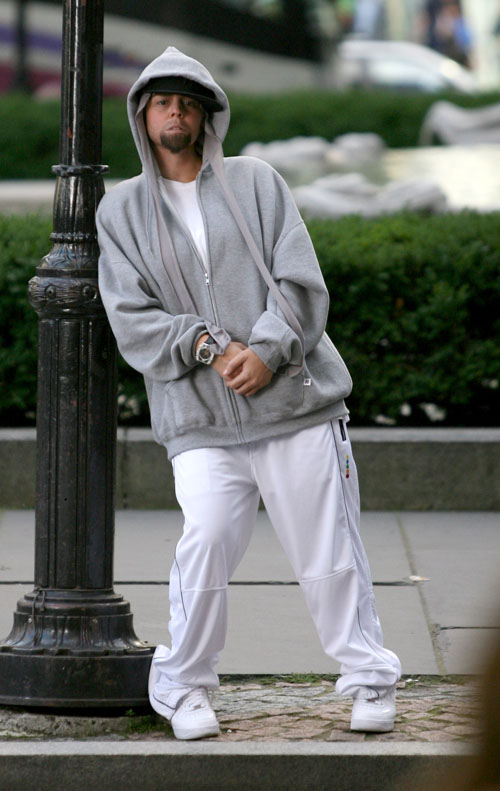 Continuing to plug away on her new music video shoot, Mariah Carey did a little bit of cross-dressing outside the Plaza Hotel in New York City on Monday (June 29).
In one scene dressing as a chauffeur, the Grammy winning singer also paid her respects to Eminem during the course of her "Obsessed" shoot.
As for the recently released track, it happens to be featured on Mimi's soon-to-be released album called "Memoirs of an Imperfect Angel" - due out in stores on August 25, 2009.
The track happens to be a much-deserved response to Eminem's recent lyrical attacks of Miss Carey and her hubby, Nick Cannon.
In the song, she sings, "Why you so obsessed with me/ Lying that you sexing me."
Mariah Carey Pictures
Enjoy the pictures of Mariah Carey shooting her music video in NYC (June 29).