Rihanna joins Eminem on stage in LA…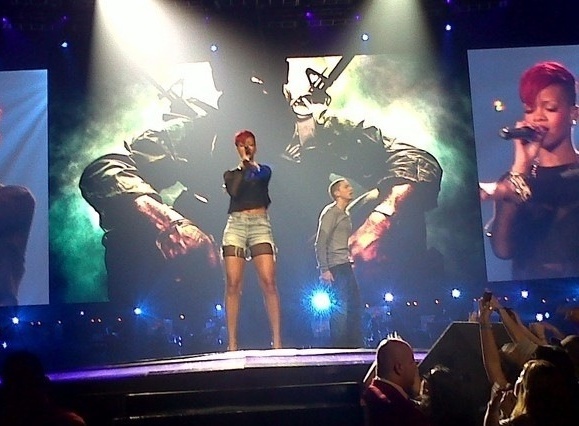 Last night, Pop heavyweight Rihanna joined forces with Rap heavyweight Eminem on stage during the 'Activision' event in Los Angeles (June 14th). The power duo entertained their crowd whilst performing their latest new collaboration 'Love The Way You Lie' for the very first time, from Eminem's new album 'Recovery'! Check out a fan photo below:
Although Riri is very busy on her International 'Last Girl on Earth' tour, she actually manages time to keep herself committed towards further endorsements. One of the reasons why Rihanna performed at the event is because she is included in the lineup for the music video game 'DJ Hero 2′. The Activision-published game is based on turntablism and new technological ways of creating music. It is set to hit stores this fall.