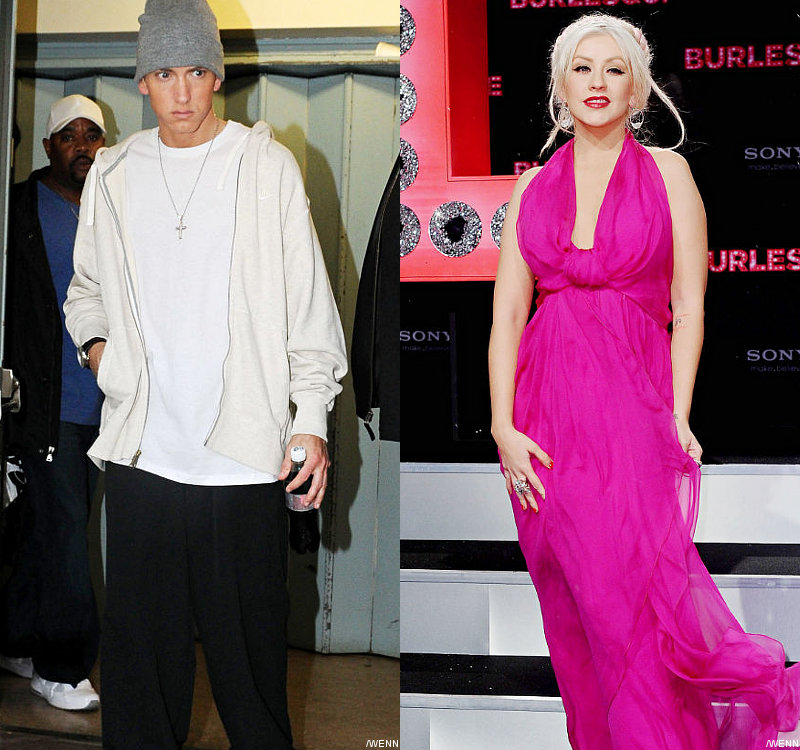 See larger image
Eminem reportedly is going to hook up with Christina Aguilera in a "killer" song. The duet is rumored to be recorded for Christina's next studio installment, and the pop singer is said to be excited at the prospect of releasing the track as a single.
"Christina knows after her last album bombed that she would have to do something special for fans to be interested in her music again," a source told M Is for Music. "It's a killer track and is bound to be a massive worldwide hit if released as a single, which is exactly what Christina is hoping for. She can't wait to release the record and prove all her critics wrong."
Christina's last effort is titled "Bionic". Led by single "Not Myself Tonight", it's released in the United States on June 4, 2010, and peaked at No. 3 on Billboard Hot 200. Nicki Minaj and Peaches are lined up as featured guests.
Beside being rumored to duet with the Slim Shady, Christina allegedly also eyes to collaborate with Cheryl Cole. The pair were recently spotted grabbing a meal together in Los Angeles, just around the corner from a famed recording studio in town.
http://www.aceshowbiz.com/news/view/00042617.html