Eminem Dieting To Maintain His Slim Figure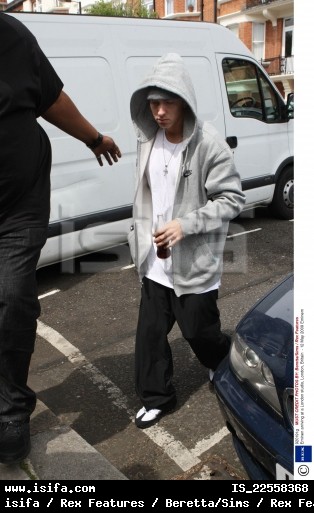 May 15, 2009 - Eminem
Eminem Photos (1) Eminem is requesting fruit and vegetables on his riders to maintain his slim figure. The "We Made You" rapper, who recently shed 28lbs by cutting out alcohol and fatty foods, was determined to stick to his new eating regime when he flew to London to appear on hit British talk show "Friday Night With Jonathan Ross."
Instead of the usual calorific drinks and treats demanded by many stars, Eminem asked for skinless chicken, mineral water, raw vegetables, fresh fruit and a seafood platter.
A source close to the 36-year-old star - real name Marshall Mathers - told Britain's Daily Mirror newspaper: "Marshall looks amazing now. He's never really taken pride in his appearance but after getting clean, he's quit alcohol altogether. For him, this goes hand in hand with eating sensibly.
"He used to live off fried chicken, fries, burgers and his real favorite, drumsticks. Now he's eating only grilled meats and fish, fruit and vegetables, but no refined carbs. His riders are unrecognizable from those of four years ago."
During his interview with Jonathan Ross, Eminem revealed he wanted to kill himself at the height of his addiction problems.
He said: "I just wasn't taking care of myself, at times I wanted to just give it up."
"I was in a dark place. I wanted to pull back from the spotlight to reassess my whole career."
"I got sober but it was pretty rough. A couple of years were bad for me."